Call to Action: 2019 Street Roots Supply Kit Project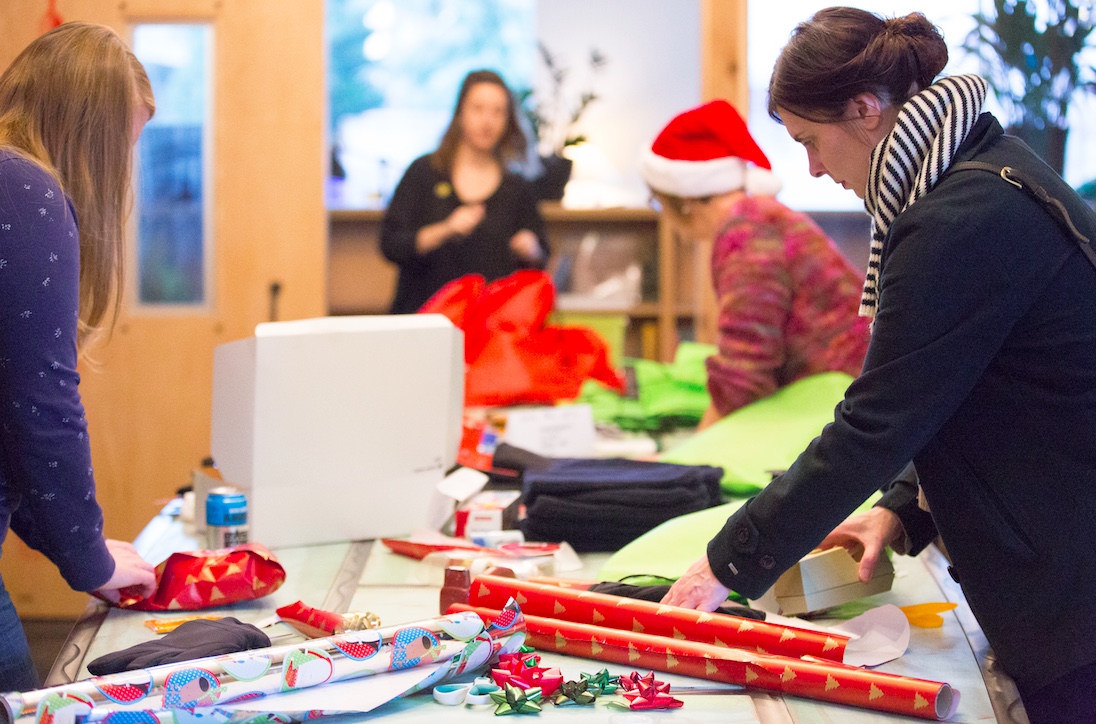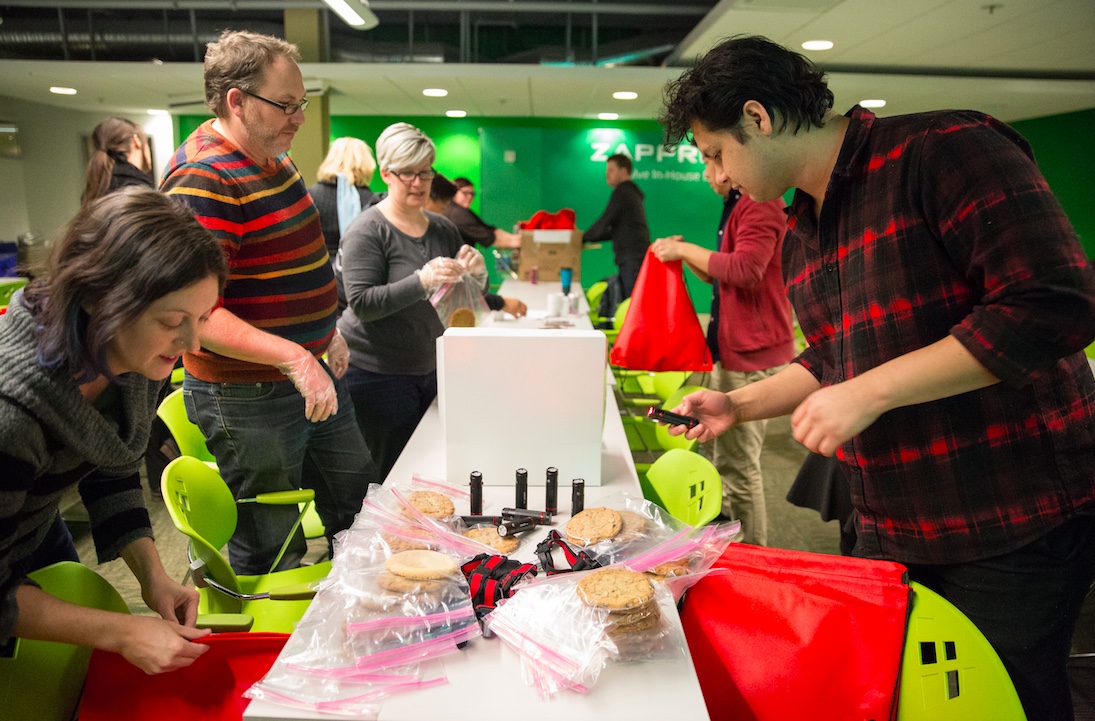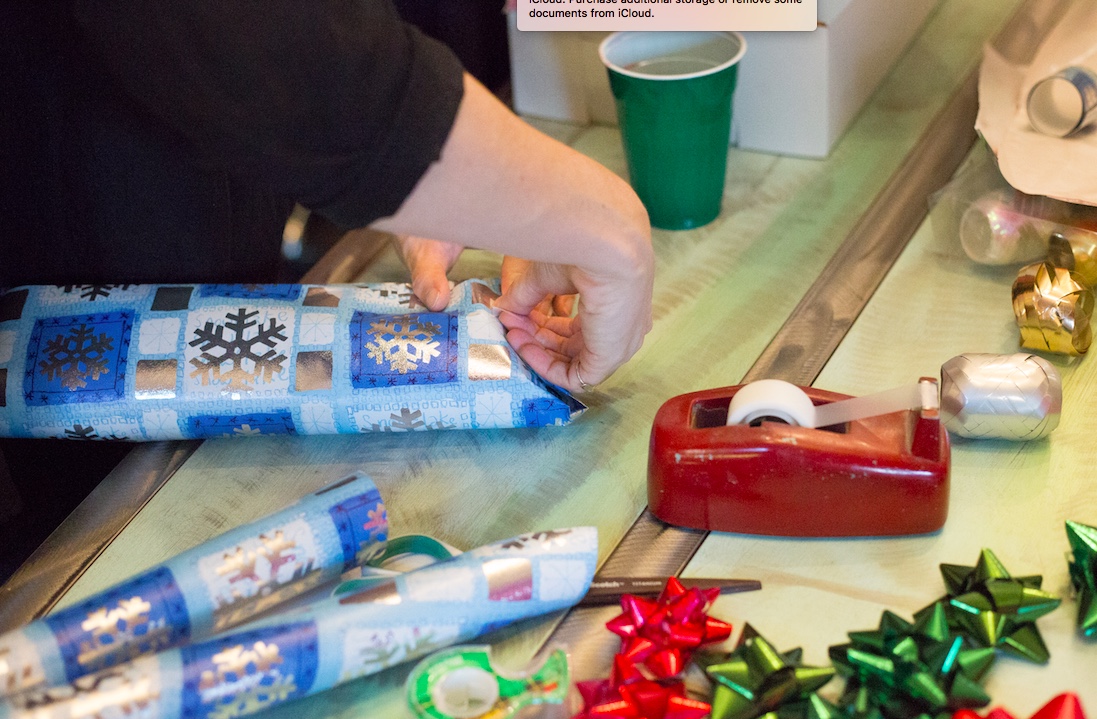 BBPDX members care deeply about the communities in which we live and work. As BBPDX continues our work on policies and programs to address the multiple factors leading to homelesness, we also call on our members to find ways to provide comfort and support to those currently living outside.
We're excited to invite BBPDX members to participate in the Street Roots Project where BBPDX member businesses and their employees create gift bags for the hard working Street Roots vendors who write, edit, publish, and sell this important local media source. BBPDX first brought this call to action to our membership in 2017 thanks to the inspirational leadership of Mat Ellis.
For the third year in a row, BBPDX members will host gatherings to purchase and assemble 200 kits containing items specifically requested by Street Roots' vendors such as gift cards for coffee and a haircut and movie tickets plus a few extras: hand warmers, gloves, winter hats, warm socks, all packed inside a reusable string backpack. BBPDX and Street Roots staff will attend these gatherings and provide a very short program about homelessness in our community and how businesses can help address the crisis.
"I really liked the journal. I actually liked all of it. It was special to get a present that was just meant for us."
The details:
Party hosts are responsible for ordering and paying for the kit supplies. We estimate that the supplies for each bag will cost approximately $30. Each member company that signs up to participate will commit to assembling a specific number of kits and will be responsible for procuring required items on the Supply Checklist.

BBPDX will obtain additional donated items that will need to be picked up at the BBPDX office prior to your party so that you can include these items in each of the bags you create.

Host your party before Dec. 20 so we can get the bags to Street Roots on that day.
It's easy to get started:
Sign your company up to participate. We'd love to hear from you as soon as possible!

Invite your team to join the project! Invite employees (and their families!) to join in this special opportunity to celebrate the holidays together by giving back.

Begin procuring necessary items from the Supply Checklist Please be sure to order early so you have enough time to include the items in the gift bags.

Let us know the date for your company's Party (please before Dec. 13). BBPDX and Street Roots staff will provide a short introduction at each party.

Coordinate pickup of special items procured by BBPDX (We will procure special additional items for you to pick up at the BBPDX office.

Host your company's Street Roots Project Party!
"I liked the gift card for a haircut. Honestly, I needed a haircut so bad. I really appreciated it – getting a haircut was the first thing I did after getting my kit."
- Chris, Street Roots vendor
If you are unable to host a party but want to support the project with a tax-deductible donation, please click here. Donated funds will be used to help us purchase additional special items for the Street Roots Project. If you have items from the wish list to donate in-kind, please get in touch!
Questions? Email Bevin Wong. Thank you for your support!